Custom Building Exterior Sheet Metal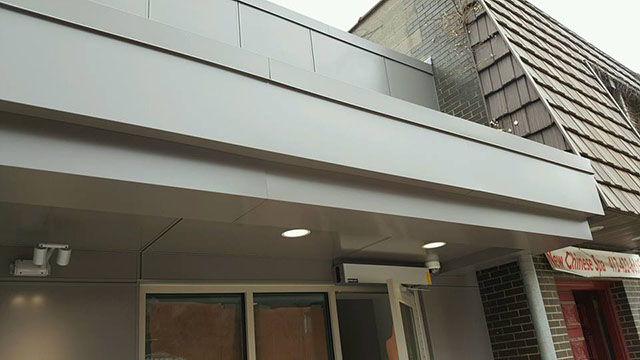 Specialty Construction provides high-quality, cost-effective sheet metal solutions for exterior building envelope projects.
Metal Siding is an increasingly popular option for residential and commercial buildings resulting from metal's longevity and minimal maintenance requirements. The diverse variety of panel options available today has helped drive this trend.
Metal siding panels can be custom made in many designs for strength and to enhance the aesthetic appearance of a building, whether residential or commercial. Today they are engineered to exceed most wind load requirements in the country and can be used to fit the needs of both new construction or resurface applications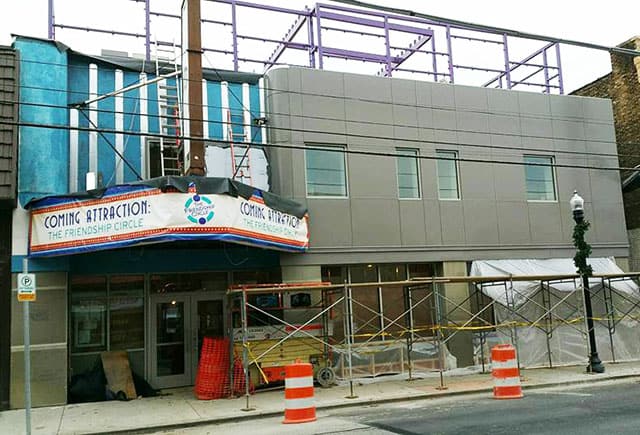 Specialty Construction is highly regarded for its metal work. In addition to roofing metal, this includes building exterior (and interior) metal cladding with several types of metals including copper, zinc, aluminum, lead coated copper, steel, insulated and composite metal sheathing.
Specialty Construction fabricates our own composite panels. Controlling the fabrication is very beneficial to our customers, especially when many customization's are required. We can measure and custom build the panels locally without waiting on shipments from suppliers. This minimizes delays in supply and construction.
We also fabricate and install soffit, fascia, metal flashings and many other special metal items to complement the roofing projects we are working on.
Specialty Construction will custom fabricate metal siding to meet your needs.
Call us with your project plans and requirements to receive a fast free no-obligation quotation.
Call Us: (412)821-7663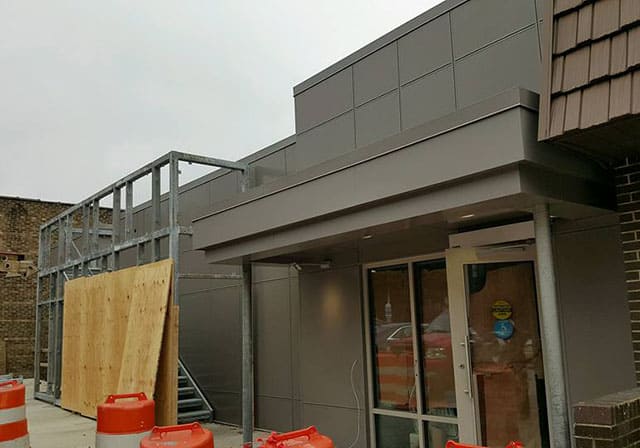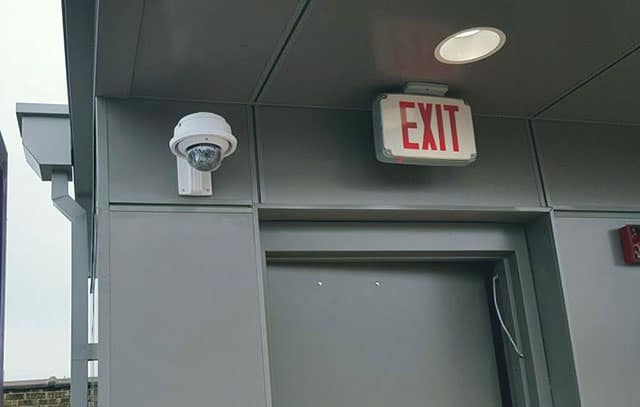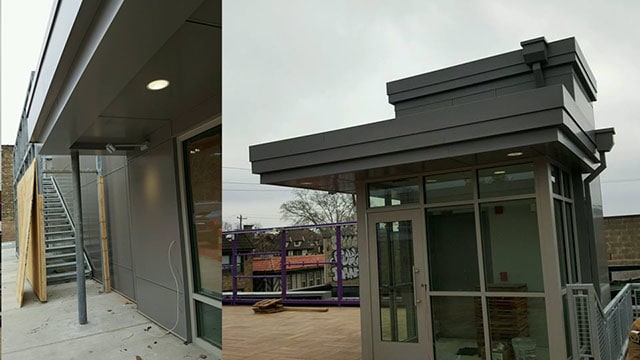 ---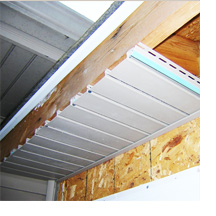 Specialty Construction will custom fabricate Soffit, Fascia, J-Channel and Drip Edge for any commercial or residential building project. No more need to paint every year with Specialty Construction's strong and durable aluminum soffit and fascia.
Call us with your project plans to receive a fast free no-obligation quotation.