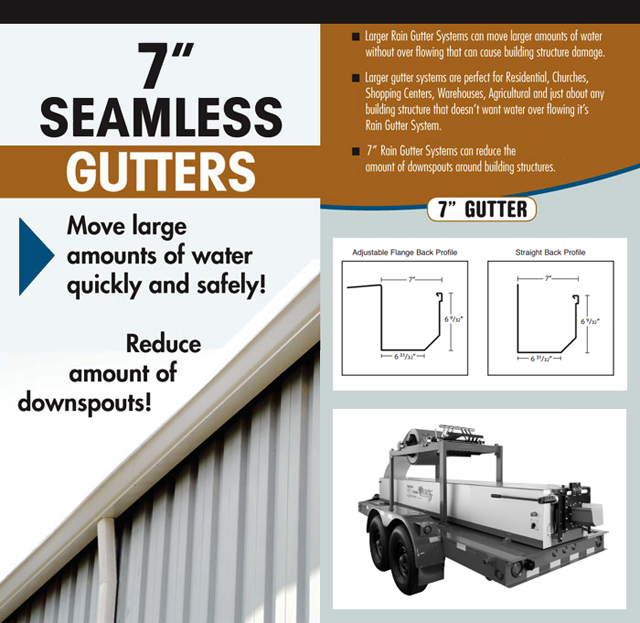 Commercial 7″ Gutters Move High Volumes of Water From Big Roofs efficiently
Our 7″ Box Gutter machine is designed for use in commercial and light industrial applications where an attractive, yet functional, rain carrying system is required.
The Gutter's large 7″ trough is capable of handling high volumes of water that are typically found draining from larger commercial roof installations.
Seamless commercial strength gutters are available with or without a roof flange. Seamless gutters eliminate joint seams that need maintained periodically to keep them water tight. Commercial 7″ gutters are secured to the roof edges using heavy-duty gutter hangers so they efficiently collect water and direct it to downspouts to carry water away from the building and its foundation.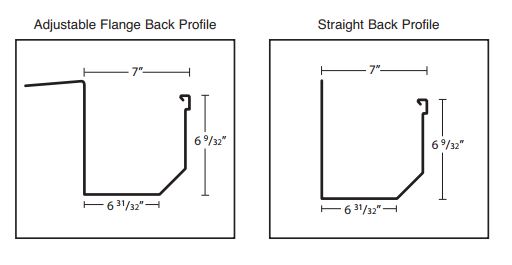 ---
Prefer a Custom Gutter Design? Get a Quote From Specialty Construction.