Improve your Home with a Double-Deck Ceiling Rain Water Drainage System!
Custom Made for Homeowner's with Top and Bottom Decks, and Engineered to Divert Rain, Keeping The Bottom Deck Area Dry!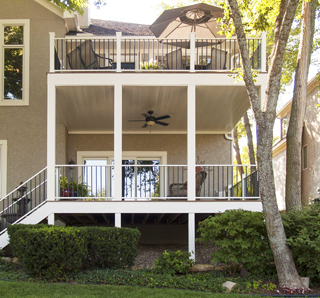 Specialty Construction's Under-Deck Ceiling Drainage System is a quality building product engineered to capture and divert rainwater from the upper deck, keeping the bottom area under the raised deck dry.
The Benefits of a Deck Ceiling Drainage System for Your Home
Keep the space below your second-story deck dry and free from the elements
Made out of durable coated aluminum, with dozens of color choices, guaranteed to last over 25 years.
Protect the sub-structure of your deck from moisture that can lead to rot and decay
Divert rain and snow to create a dry usable space beneath your elevated Deck that you can enjoy
Improve your home value by turning the area under your top deck into a great outdoor space
Our deck drainage system will divert water to the deck's perimeter gutters and away from your home
Specialty Construction's Under-Deck Ceiling Drainage System is easy to install and is designed for use with both new and existing decks.

Have Specialty Construction Fabricate and Install a Custom Deck Ceiling Drainage System for You!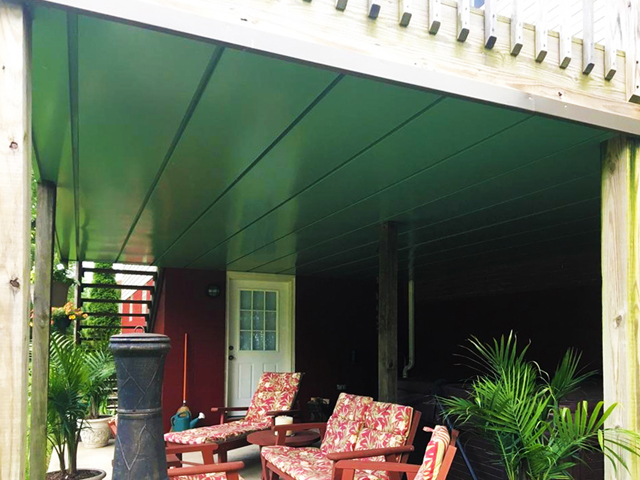 Want to make sure your new deck ceiling is made and installed perfect? Specialty Construction will measure, fabricate, and install your new deck ceiling if you live in Allegheny County, PA. If you are outside of this area, we will gladly recommend one of the Deck Specialists that we work with who will do all of the measuring and the installation. Call Specialty Construction today for more details.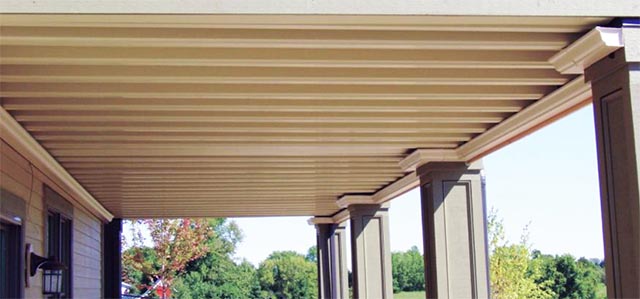 Attention Deck Builders… Let's Talk Business.
We offer a product and service your customers will love!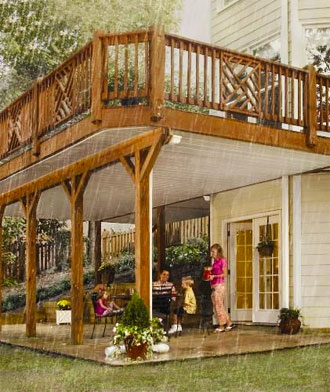 Add value by offering your deck customers a Custom Made Coated Aluminum Lower Deck Ceiling Drainage System.
We have strategic partnerships with deck builders so they can offer their customers a custom made and installed deck ceiling drain system. It's a win-win for everyone.
We Guarantee that Your Customers Will be Pleased.
We have been in the custom sheet metal business for over 20 years, and we have hundreds of satisfied customers. Please contact us to learn more about our Deck Ceiling Dealer Program.
Call Us Now at: (412) 821-7663