Eliminate Costly Chimney Damage With A Proper Chimney Chase Cover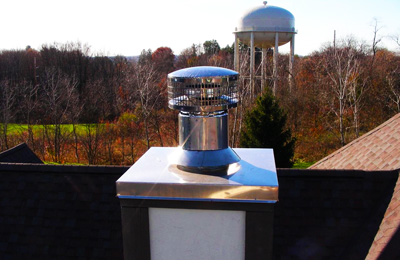 Quickly and easily prevent chimney decay and home damage with the installation of a Chimney Cap, also called a Chimney Chase Cover. A chimney chase cover is a cap that seals off the top of a wood framed or brick chimney chase from the weather (and small birds & animals). Chimney chase covers are typically made from low grade steel that tend to rust quickly after a few years.
Chimneys that are over 5 years old and do not have a chimney cap should be inspected water damage. Water damage over several years can actually cause the chimney to crumble and rain can also cause a foul smell in a chimney from mold growth which is hard to get rid of.
If you notice severe rusting or rust stains down the side of your chimney, or worse a leak, it is time to replace your rusted chase cover with a new weather-resistant metal cover. Heavy gauge aluminum or stainless steel covers will not rust and keep your chimney animal and water free.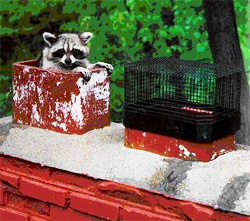 A weather-resistant metal chimney cap will prevent damage to your chimney by reducing the amount of water that enters the chimney. Rain water can cause severe damage to a chimney over time. Water that has continued to soak a chimney for a long period of time can cause mold to grow as well, which can cause poor indoor air quality.
Homeowners and building owners find relief with the addition of a professionally installed chimney cap from Specialty Construction. A proper Chimney Cap can help prevent damage caused to chimneys for many years.
If the only benefit of a chimney cap was to keep out of the rain, it would be worth installing. Then there's the critters. The smallest gap or hole on the chase cover can lead to expensive water damage, and allow birds or other animals to enter your home.
Specialty Construction Can Handle 1 or 100 Custom-Made Chimney Covers To Meet Your Needs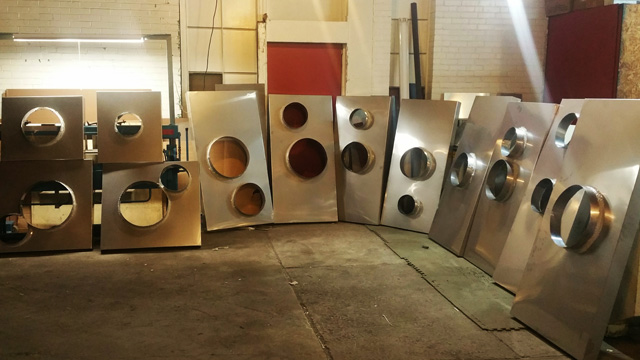 Call Specialty Construction for any number of custom-made chimney caps to keep your chimneys dry and animal-free for years.